Do you love cooking and want to transform this passion to a business that you can do and be making money from every day? Then this post is just for you. All you need to do is carefully written in this post to guide you to starting a catering business.
Catering business is a lucrative one as so many people pay caterers to cook for them during events. Some caterers go a long way in the business and own their own restaurants where they sell food.
Catering business involves baking too, so as a caterer that bakes, you can earn money by baking small chops and cakes. Wedding cakes are expensive these days so as a caterer that bakes cakes you will have enough profits from your cakes especially if you do your marketing very well and also bake cakes that are appealing to your customers.
When starting a catering business you need to put some stuff in place and you need enough money to be able to buy the equipment that you will need for a smooth running of the catering business.
As a person that wants to be cooking for the public, you need to improve on your culinary skills before starting a catering business so that you can satisfy your customers without having complaints.
Below are steps to follow when embarking on this entrepreneurial journey.
Choose your catering niche
Before starting a catering business, you need to think very well of the niche. Niche here simply means the kind of foods you want to be cooking. Select your niche and make sure it is the one that you can operate by yourself and get people to hire you in subsequent times.
Different niches exist in catering business, they include:
Desserts
Appetizers and Cocktails
Wedding reception and special events meals
Form Your Menu Items
Before you open your restaurant, you'll want to establish some basic food items that your menu will feature. Deciding what will be on your menu is important when figuring out the equipment you need, the staff you will hire, and the crowd you hope to draw.
At this point, your menu does not need to be completely designed nor do your recipes need to be completely fleshed out, unless your whole concept singles out certain item(s), like a pizza place. However, you should have a solid idea of the fare you will serve at your eatery. Later in the process of opening your restaurant, you should engineer your menu to increase profits and continually update your menu as you gain information about which food items sell well and which do not.
Write a Restaurant Business Plan
Writing a thorough restaurant business plan is essential for reaching to investors and applying for restaurant loans to start your restaurant. It will also help you develop your strategy and flesh out the feasibility of your restaurant's details. Below are the main components of a restaurant business plan.
Executive Summary
Company Overview and Description
Market Analysis
Business Offerings
Management
Marketing and Public Relations Strategies
Financial Projection
Obtain Funding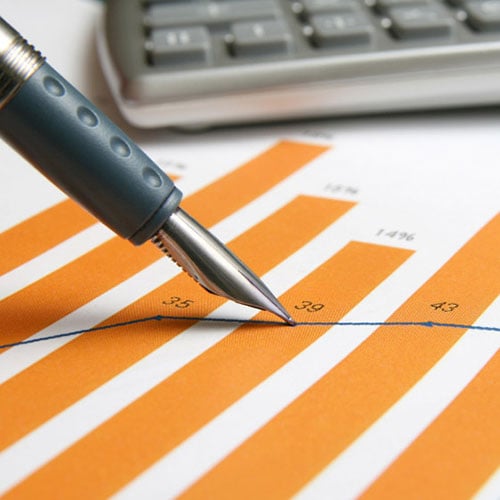 Estimate the total startup costs you will need to get your restaurant started and the amount needed to keep your restaurant functioning on a day-to-day basis. You should then create a budget and predict the next year to know how much you will need to stay in business.
After this, assess how much money you have available to use as startup funding, and determine how much more you will need. Remember to include the costs of any licenses you need. Consider applying for restaurant loans to obtain funding to cover your restaurant's costs.
Choose a Location and Lease a Commercial Space
When choosing a location for your new restaurant, the following features are among the most important:
Visibility and accessibility. Select a spot that can be seen by those driving or walking by. You should also look for an area that gets plenty of passersby on foot or in cars. In addition, consider if there is parking and ease of access by foot or car.
The demographics. Ensure the target market of your restaurant matches the demographics of the area.
Labor costs and minimum wage. It's important to ensure that the labor costs of an area don't cut into your profits. You will also want to have an idea of what employees might expect to make based on the location.
The competition of the area. Some nearby competition can help with marketing. But it's wise to have enough of a distance that you can still guarantee a solid pool of customers who won't be easily drawn to another similar place.
When it comes to choosing a space, we recommend leasing. It allows you more flexibility in the case that you decide to expand or have other businesses issues or changes when first starting out.
Set-up your kitchen
Setting up your kitchen involves so many things. First you need to know thatit is a business kitchen, so you will be need more of industrial equipment and they are expensive than your home kitchen utensils. You need to create a suitable budget and know the amount of money you will need to buy stuff for your kitchen. When purchasing this equipment, you need to think of:
Potential expansions of the catering business
Storage for your food
People looking to rent your stuff
Having more employees in the nearest future
Brand your business
Name & Logo: Branding your catering business involves giving it a name, creating a logo and social media handles so that your clients can interact freely with you. Once you have a clear picture of your brand identity, determine your voice and make it heard. Your website, your employees, and your social media presence provide the most traction in communicating your brand.
 The name of your restaurant and how you display it graphically should be in step with the experience you've conceptualized. Elements like name length, ease of pronunciation and typeface all affect guests' perceptions of how casual, formal, trendy or traditional your restaurant is. Be measured and purposeful when making these choices.
A name should always be able to tell a story, and everyone on the team should be aware of that story to communicate it effectively at all times.
Get a Website for your business
Often, your website will be a guest's first impression of your restaurant, so the feeling someone gets from looking at your homepage should match the one they get when they walk in your front door. You will never make a lifelong customer from your website alone, but you certainly can lose one. Don't cut corners in building out the restaurant website, and employ the help of professionals when needed.
Social media
Social media content should be carefully considered and share the same voice as your website and other branded materials. If you're a chef-driven, ingredient-focused restaurant, skip the emoticons.
List your business on Google My Business
If you don't have a website for your restaurant, the easiest thing you can do to help customers find your business is to create a Google My Business (GMB) listing with your address, hours of operation, phone number, and pictures of your location. GMB listings also allow your customers to review your restaurant and post photos of your food dishes online.
Advertise Your Restaurant
Advertising is critical for various reasons. First and foremost, prospective customers should be able to find basic information about your restaurant. Secondly, they should feel enthused to try out your new eatery. Below are some tips to create excitement around your restaurant:
Use social media. Create Facebook, Twitter, and Instagram accounts to share news, photos, and tidbits about your restaurant. The photos and descriptions should communicate your brand. Consider including images of food or behind-the-scene processes to draw in potential guests. Make sure to use high-quality photos.
Build an attractive website. Your site should be easy to navigate, and the design should represent your brand. Include basic information about your restaurant, including your address, phone number, hours, and menu.
Create a Yelp account for your restaurant. Potential guests will easily be able to find your restaurant if it's listed on Yelp, as it is a directory for businesses. Guests can also leave opinions after visiting. Since it is a well-known website, joining Yelp will also increase your authority, especially if you have a high rating and positive feedback.
Put an ad in the local paper. This will help create awareness about your new restaurant. You could even try and get a featured story or mention in an article.
Use a mobile loyalty program. You can sign your restaurant up for a mobile app loyalty program that will appeal to the growing number of consumers who use smartphones. Through this app, you can engage guests by rewarding them for continued business.
Create an email list. When sending out creative emails that communicate your brand, it's essential to use relevant content for each group of customers. For example, sending dine-in specials to reservation customers or sending delivery coupons to online ordering customers are both great ideas.
Offer promotions to new guests. Give first-time guests a free drink or small dessert. Customers will remember your exceptional hospitality, and they will be more likely to recommend your restaurant and to return themselves.
Consider hosting a grand opening and other events. This can take place after your soft opening or in place of it. You can host other events to create continued buzz around your restaurant, such as wine tastings, live music, cooking classes, or themed fixed menus.
Host a Soft Opening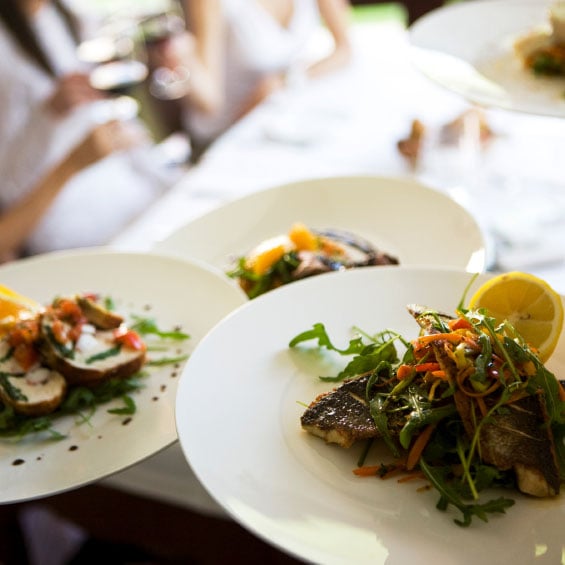 You've heard the old adage "Practice makes perfect." The same goes for restaurant openings. Consider hosting a soft opening for a limited number of people before opening your restaurant's doors to the public. This "test run" strategy allows you to hone in on specific meal times to see where your staff could be more efficient. From private parties for friends and family to sneak peeks open to the public, there are several soft launch strategies. Here are a few popular ones:
Offer a "beta" menu that offers half of what is on your complete menu. It reduces stress on new staff, and encourages customers to come back to see the full menu reveal.
Don't operate all day. Consider offering just breakfast and lunch for 4 days, then dinner on the fifth.
Host a "sneak peek" happy hour with select menu items and signature drinks.
Hold a friends and family only opening with complimentary dishes, with the intent of inviting them to help train your staff.
Hold a soft opening for neighboring homes and businesses. This will help you gain local fans, in hopes that they will return and suggest your restaurant to visiting friends and colleagues.
Getting your new restaurant off the ground can feel like a daunting task. However, as the restaurant industry continues to grow, and food service trends continue to diversify, there is always room for another extraordinary eatery. With detailed planning and successful execution of your unique ideas, your restaurant business can flourish.